Our wellness area is open every day from 8:00 am to 7:00 pm with free admission. Attention due to Covid 19 it is limited to 8 people)
Between two walks in the forest, to start the day well or simply to take care of yourself.
Relax on our lounge chairs and enjoy our wellness facilities.
So many opportunities to relax and recharge your batteries...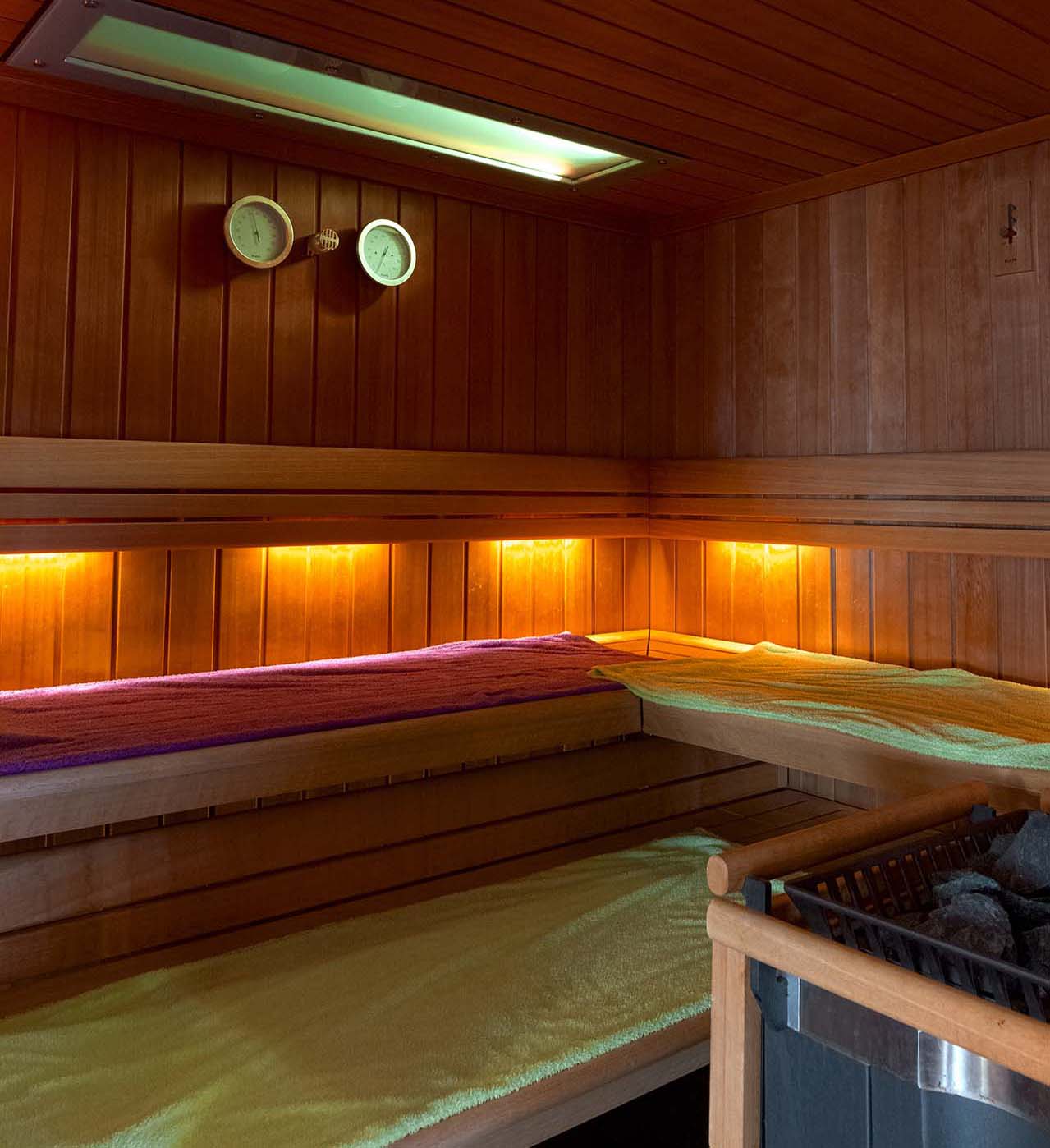 Sauna
Thanks to the high temperature (between 70°c and 90°c), your skin is freed from its toxins and your body is purified.
Darkness, wood, clean lines – this is the decor.
Relaxation, detoxification and an alternation of hot and cold that strengthens the immune system.
The sauna becomes a cultural rite. The respect of one's body and of each person, in all his or her being, is a prerequisite that goes without saying.
Everyone can live as they are.
Ideal to find serenity.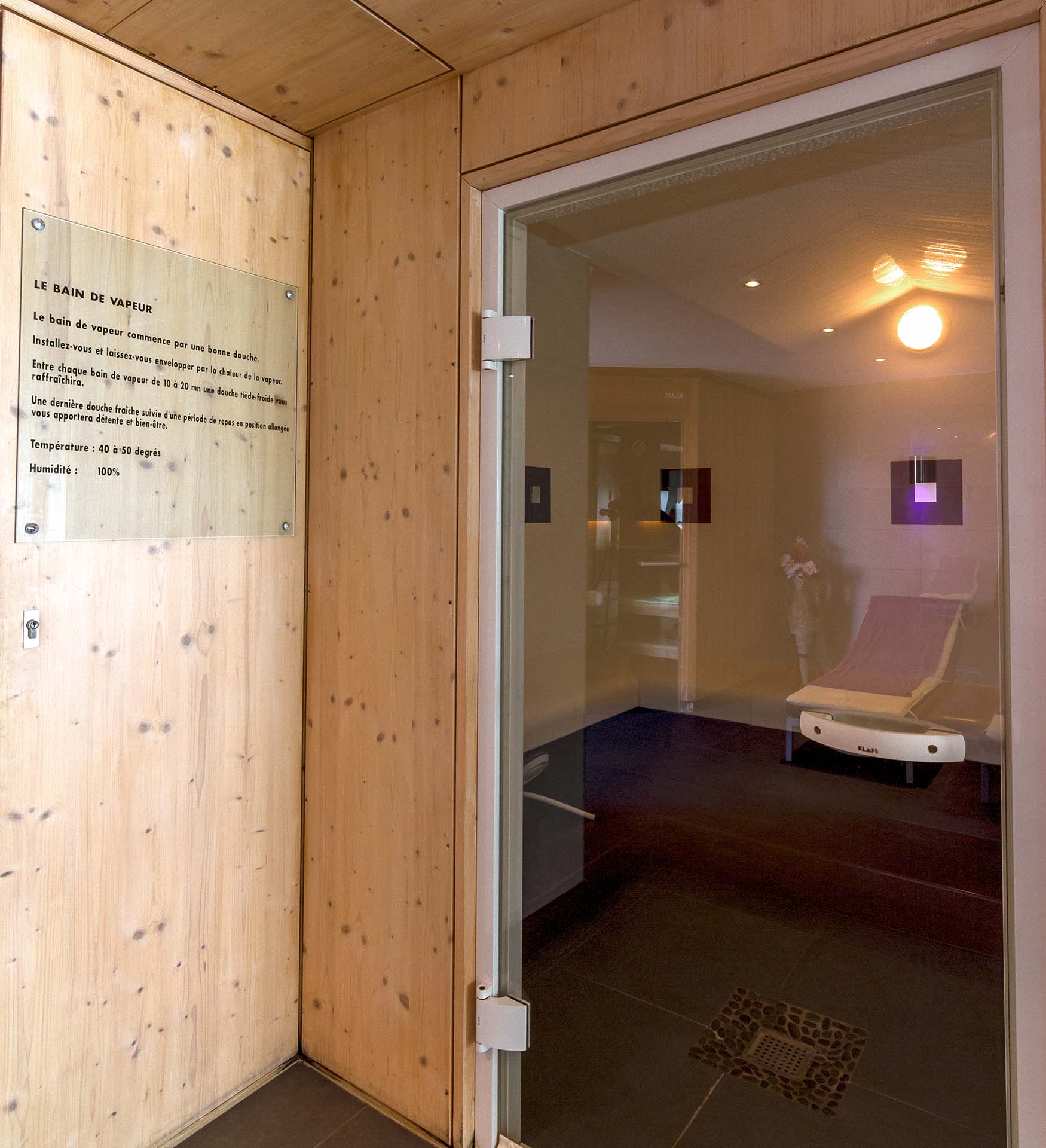 Hammam
100% moisture to clean the skin and decongest the respiratory tract.
Your whole body relaxes and your muscular tensions disappear!
The steam bath starts with a good shower.
Sit back and let the warmth of the steam envelop you.
Between each steam bath of 10 to 20 minutes, a warm cold shower will refresh you
A final cool shower followed by a period of rest in a lying position will bring you relaxation and well-being.
Temperature: 40° to 50° degrees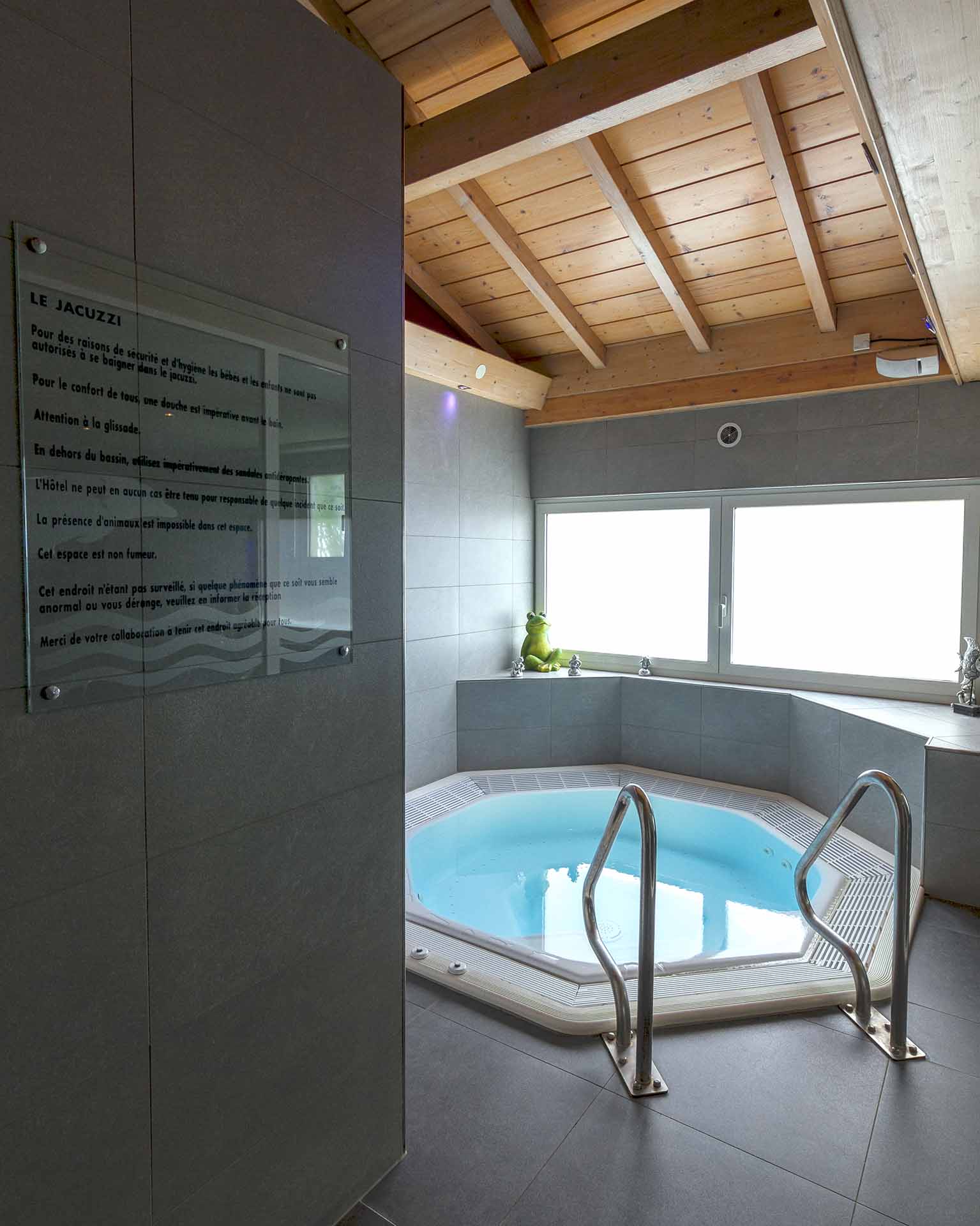 Jacuzzi
The temperature is 38°c.
Enjoy a moment of relaxation in our overflowing whirlpool.
The hydro-massaging jets and whirlpools are perfect for relieving muscle and joint tension.
It can accommodate up to 5 people!
Opening hours
Wellness area: from 8:00 am to 7:00 pm;
We provide bathrobes and towels on request
Children and young people under 16 years of age do not have access to the wellness area;
Young people over 16 years of age may only enter the wellness area when accompanied by an adult.